The month of August is seaside holiday times for many of us and we mainly all have an enjoyable time but for some that is not so true.
Our charity exhibition 'Wish You Were Here' this month is raising funds for one of Studio 61 favourites the RNLI Lifeboats.
Karina has a painting in The Mowzer Gallery, Mousehole, Cornwall owned/run by Penlee Lifeboat Crew Member Josh Sim who is also an artist.
With her hubby and son both surfers they donate to the RNLI monthly in the hope that they never need them.
Derbyshire artists joining Studio 61 Gallery owner Karina Goodman are John Connolly, Mary Smith, Valerie Dalling, Sue Whatton, Anne Menary, Fay Shoesmith and Geraldine Curtis
The charity was founded, with royal patronage, originally as the
National Institution for the Preservation of Life from Shipwreck
in 1824, this was later re-named the Royal National Lifeboat Institution (RNLI) in 1854.
"Down to the beach" oil by Karina Goodman
on display at Studio 61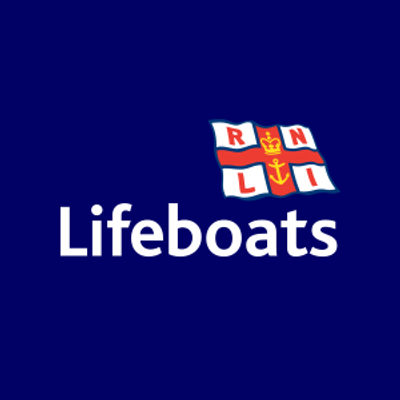 The RNLI's lifeboat crews and
lifeguards have saved more
than 139,000 lives since the charity's
foundation in 1824.T
he biggest single rescue was in 1
907, when lifeboats from Cadgwith,
Coverack, the Lizard and Porthleven
rescued 456 people from the
liner Suevic.
For the RNLI's first 100 years or so, lifeboats were mostly launched
and recovered from their local beaches. In many communities,
hauling the lifeboat during launch and recovery was done by
women, as most of the men were on board. Often, farmers loaned
their horses to help bear the weight.
"Portrait of a lifeboatman" by Geraldine Curtis
These days, most large, all-weather
lifeboats are designed to be
launched from a slipway, or to
lie afloat. But beach launches
are still common, especially
with the smaller, inshore
lifeboats. Specially a
dapted tractors are
now used to do
the hauling.
The way in which people use the sea has changed dramatically
since the RNLI's foundation. More people are using the water for
leisure, and the lifesaving service the RNLI provides has had to
change accordingly.
In 2001, the charity's lifeguards began patrols on some of the
most popular beaches in Dorset and Cornwall. RNLI lifeguards are
now present on more than 160 beaches around England, Wales
and Northern Ireland, and rescue thousands of people every year.
Fundraising efforts in the mid 19th century
were focused on the wealthy, and it wasn't
until the late 1880s that the RNLI saw
how generous the general public could be.
With 92% of total income coming from generous donations and legacies, RNLI depend on dedicated volunteers and supporters to save lives at sea.
Your support means their lifeboat crews can reunite the 24 people they rescue each day with their families.
A snippet from "Wish you were here" by Anne Menary Textiles
Information sourced from: RNLI Official Website