Mays fundraising exhibition is raising money for RNIB.
Artists taking part are: Valerie Dalling Martin Davis John Connolly Mary Smith Rob Knight and Connected16 Members and Bridget Winterbourne
The RNIB was founded by Thomas Rhodes Armitage, a doctor who suffered from eyesight problems.
In 1868 Dr Armitage founded an organisation known as the British and Foreign Society for Improving Embossed Literature for the Blind. This later became the British and Foreign Blind Association. In 1875 Her Majesty Queen Victoria became the organisation's first patron.
The organisation received a Royal Charter in 1948, and changed its name to Royal National Institute for the Blind in 1953. In 2002, RNIB membership was introduced and the organisation's name changed to Royal National Institute of the Blind. In June 2007 the organisation changed its name again, to Royal National Institute of Blind People.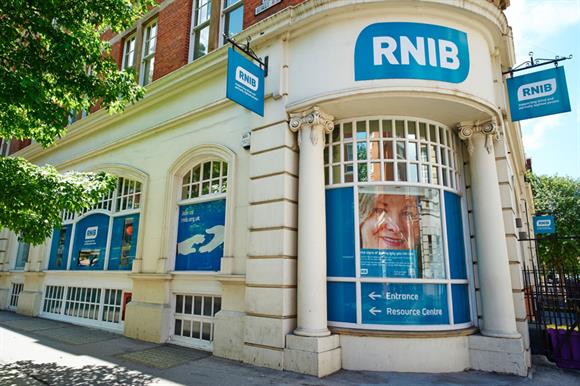 RNIB is a national organization with branches and services throughout the United Kingdom. The charity's headquarters are in London, England. RNIB's patron is Queen Elizabeth II.
In October 2008, RNIB and Action for Blind People agreed in principle to combine some services across England. The new arrangement began in April 2009, resulting in Action for Blind People becoming an Associate Charity of RNIB.
RNIB's vision is of a world in which blind and partially sighted people enjoy the same rights, freedom, responsibilities and quality of life as people who are fully sighted.
RNIB's mission is to challenge blindness by empowering people who are blind or partially sighted, removing the barriers they face and helping to prevent blindness.
Find out more by visiting the website: http://www.rnib.org.uk/
Derbyshire Open Arts Weekend
Derbyshire Open arts is upon us and Janice Allen Jewellery – Art - Glass joins Karina Goodman for a Silver and Skies weekend. We will be sending out a further post nearer the time.
May Bank Holiday 28th - 30th 2016 - Opening hours Saturday - Monday 10 - 5pm
Silver and Skies is part of two further trails within the wider Derbyshire Trail g2g which runs from Cromford Studio and Gallery to Florence Nightingale Hall to Studio 61 Gallery.
And the wider Cromford Trail see map below for details.
Usual gallery opening:- Tuesday to Saturday 10-5 Wednesday by appointment only